Your old windows may become an eyesore for you as time goes by. In addition, it may bring down the value of your home and require you to do more bothersome and costly repairs. If it's time to replace your windows, choose high-quality window replacements like vinyl windows.
When considering replacement windows for your home, they are one of the top recommended windows by professionals. They are easy to maintain, weather-resistant, affordable, energy-efficient, and attractive.
Many people are choosing vinyl window replacements over alternative materials on the market as they make your home look more attractive, add long-lasting value, and help you save even more money in the long run on maintenance and repair.
Easy to Maintain
No one likes to keep cleaning their homes, especially windows, occasionally. Vinyl windows are easy to clean and low maintenance. Unlike other windows dealing with moisture damage, peeling, rot, and pests, they resist inclement conditions or environmental changes. All you need to do is wash them thoroughly with water and soap to keep them in top shape.
Compare that to wood windows, which must be restained and repainted every three to four years to maintain their appearance. They look great for 20 to 40 years without being restained, repainted, or refinished. It does not chip, fade, or scratch in the long run.
As a result, vinyl window replacements are much easier to install than aluminum or wood.
Weather-Resistant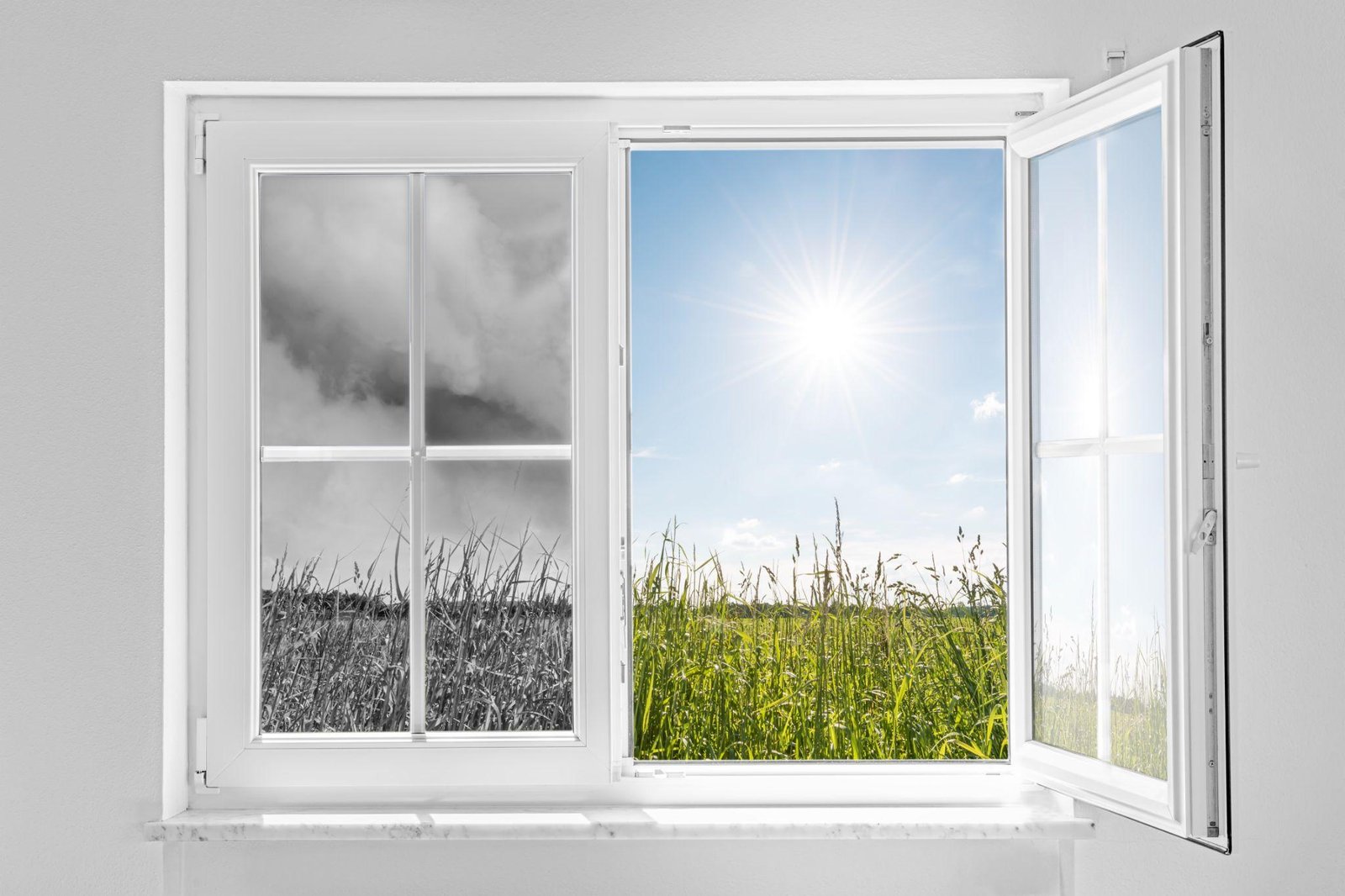 [Image by w20er from DepositPhotos]
Made with a durable, hard plastic material (polyvinyl chloride, or PVC), vinyl offers superior insulation, essential in areas where weather conditions fluctuate hourly. The insulation abilities of vinyl windows are virtually unmatched. Its reliable and high-quality material can withstand direct sunlight, heavy rainstorms, snow, hail, and pests. They are designed to resist all that Mother Nature has to offer.
Their solid and long-lasting material is resistant to heat and cold, making it perfect for locations with four seasons per year. They hold up against different weather conditions without cracking, chipping, warping, peeling, rotting, or deteriorating. Vinyl replacement windows do not warp from weather fluctuations.
Affordable
Vinyl replacement windows are typically known for being the least expensive in the market. They cost less than wood or fiberglass ones while still looking lavish and offering excellent performance. However, if you still want something cheaper, vinyl storm windows are a great, budget-friendly alternative. It fits your tighter budget at a more economical price while still being functional. They still stop the cold winter or warm summer air from entering your home.
Compared to fiberglass, aluminum, and wood options, vinyl replacement windows generally offer a more economical choice for homeowners looking to pinch pennies wherever possible. Since most vinyl windows are prefabricated and ready to install, they no longer need to be painted, stained, or cut before installation. It helps you keep within your budget frame and saves you from more remodeling expenses.
As it does not require restaining, repainting, or refinishing, it helps you save money from costly repairs and maintenance, which makes it a good investment.
Energy-efficient
Your outdated windows could be more energy efficient by replacing them with vinyl windows, which are most known for their efficiency. Its plastic components help provide natural insulation. They are incredibly effective at reducing heat transfer and stopping light penetration, which helps regulate a room's internal temperature. It maintains a comfortable interior temperature year-round as it reflects heat into your home during the winter and outside during the summer.
Moreover, high-quality ENERGY STAR®-rated vinyl windows reduce heating and air conditioning usage. It can help reduce your home's monthly electricity bills. Compared to other window options, which can only skyrocket your billing costs, they help you get the bang for the buck.
Attractive
Having beautiful windows significantly increase your property value and its curb appeal. If you plan on selling your home later, updated and stylish vinyl windows add worth when the time comes. Your potential buyers will love it, knowing they don't have to worry about replacing or repairing windows for a while. And if you don't ever sell, you still get to enjoy your windows for decades.
If you want a more modern style instead of traditional, vinyl is your best option. It is sleek, clean-looking, and much more streamlined than a wood window. Vinyl replacement windows have a variety of colors, designs, and shapes that you can choose from. The options are limitless with these windows. You can have thousands of potential combinations by combining countless color choices and design options to match your chosen interior and give you an aesthetic home.
Conclusion
Vinyl is your best option for good reasons. Choosing vinyl replacement windows to replace your old ones provides long-term, economic, and aesthetic value to you and your home. It helps you have a low-maintenance window, keep a tight budget, and improve your energy consumption while having a clean, tidy-looking house.