Find out Creative Home Decor Ideas from Instagram Experts.
Do It Yourself: Top 5 Home Décor Instagram Influencers for Inspiration
Whether you're looking for specific DIY home décor ideas or just need a bit of aesthetic pleasure for your inner designer, Instagram is a perfect source of inspiration. From minimalism and loft to Provence and boho, you can find all interior design styles featured on the platform. Navigating through the multitude of home deco accounts will be easier with an Instagram hashtag generator. Read further to learn the details.
Top Five Home Décor Account Picks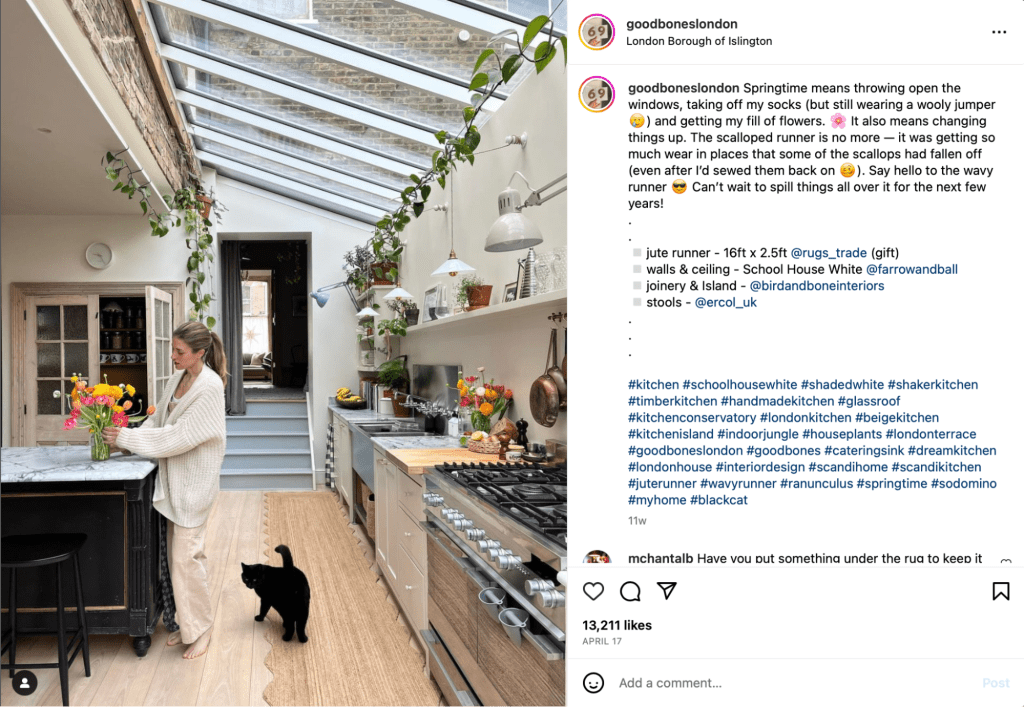 Leanne Kilroy states in her bio that she is an interior designer who is doing up no. 69, a Victorian house in London. She describes her style as laid back yet elegant — visit her Instagram account for proof. You should go for it if you are fond of sunlit rooms, plenty of space, glass roofs and walls, and black cats. Leanne's compelling and insightful captions are worth separate mentioning — you'll most likely want to read each one from beginning to end.
Based in Sacramento, California, Yana Prydalna creates wabi sabi, minimalist and modern home interiors inspired by nature. Her designs are very special and outstanding, you'll discover that the moment you look at her Ig grid.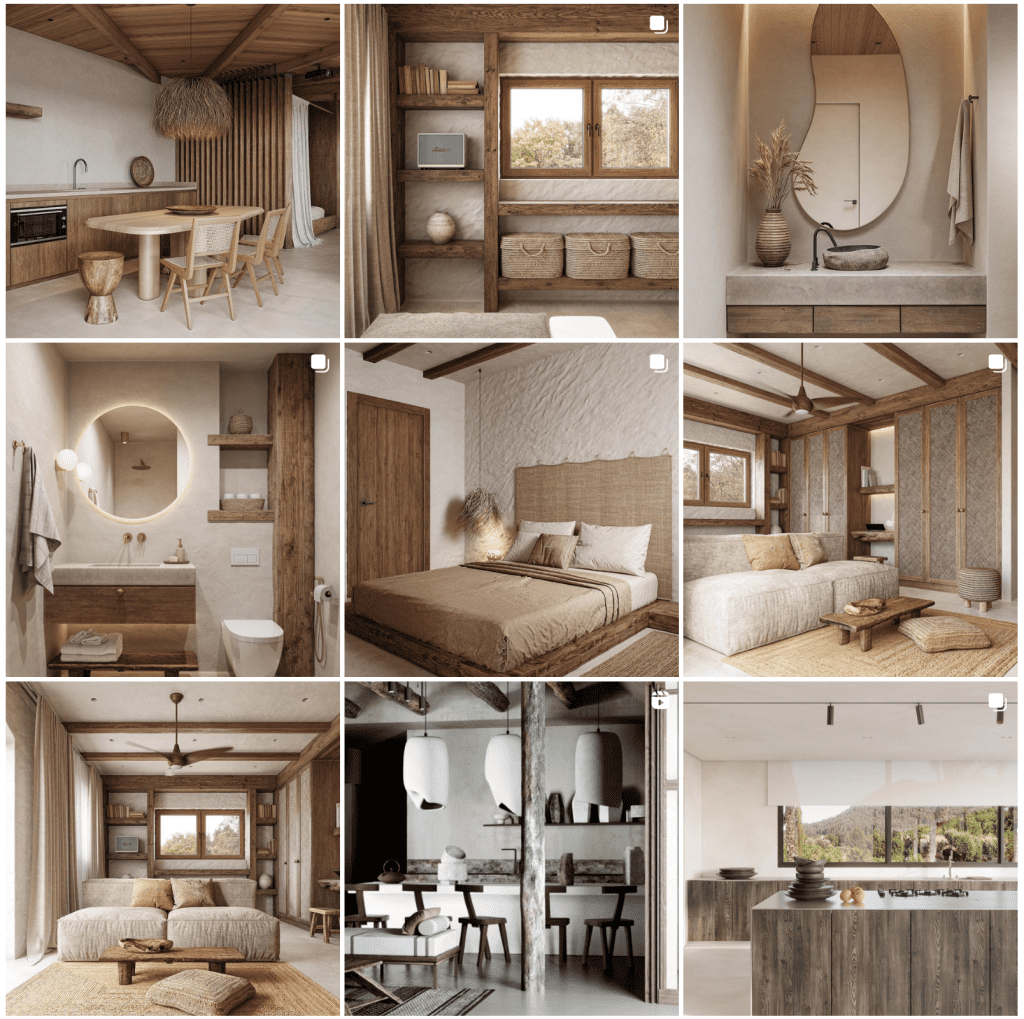 It's all about natural colors, textures and materials. Even if you prefer a different style, Yana's account is a good option to follow as it presents an unconventional, one-of-a-kind approach to interior design.
This account is worth your attention for at least two reasons. First, it's an ultimate expression of the DIY concept for a home: from a makeup mirror and cutting board to flooring and a baby sandpit, it proves that there's nothing a human can't make with his or her hands. Second, the ever-smiling protagonist energizes you with his vigor and limitless handmade item ideas presented in the footage. 
Oh, there's the third: it's a nice opportunity to improve your German, since the account is in Alex's native tongue. 
Give a warm welcome to Mysha Bolen, a DIY interior designer from Utah. A mother of four, she is passionate about decorating the family home herself. Mysha's account is a beautiful collection of design tips and hacks and in-depth tutorials. Her home decoration Reels and photos are padded with mouth-watering cooking video shorts — a nice addition to an interior design blog, isn't it?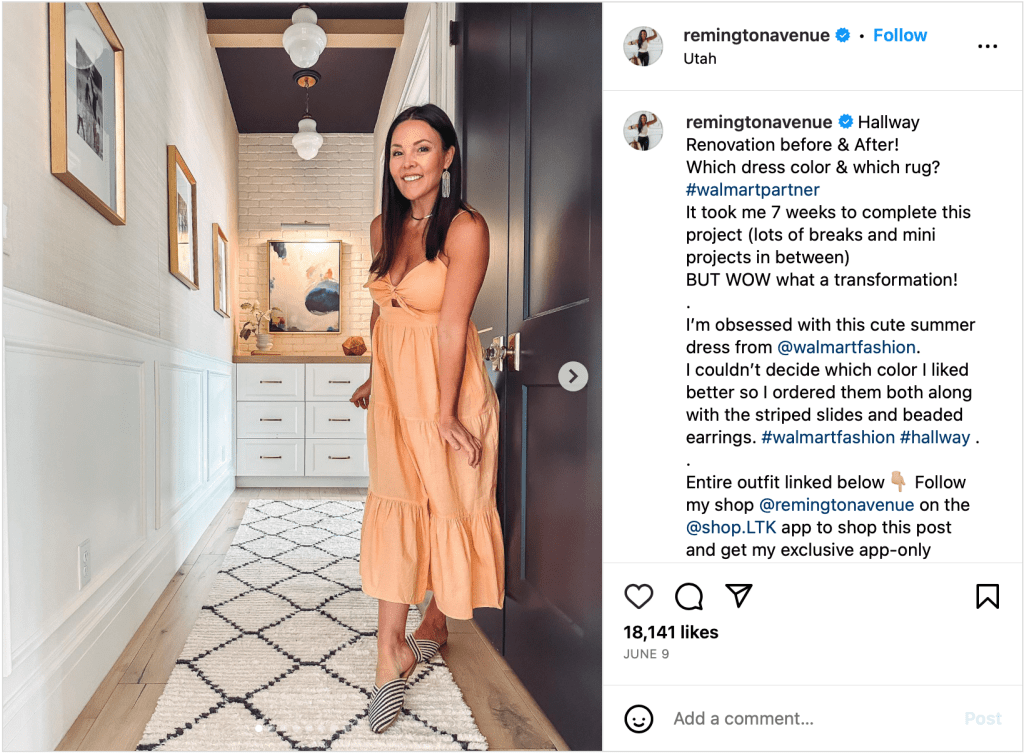 Steffy lives in New York and shares DIY clothes and home décor ideas in her Ig account. She showcases captivating moments of her family life and talks about her home decoration experiences. No complex refurbishments or sophisticated solutions — just tiny bits of home setting improvement narrated in an engaging manner. What pleases even more about Steffy's Ig blog is that she is very open and genuine.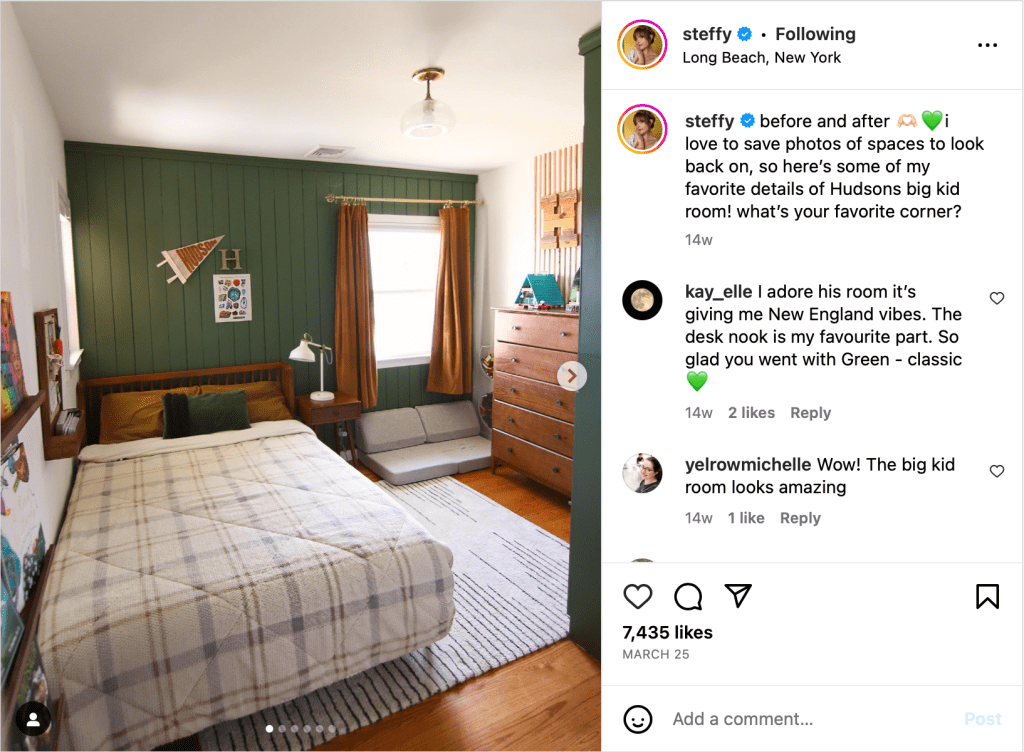 Bonus Home Décor Instagram Accounts
When it comes to selecting appealing home décor Insta accounts, the biggest challenge is not to go overboard so that the top five list does not get an extension. However, we human beings cannot resist temptations at times. Therefore, here's an extra set of inspiring pages to follow. These are not influencer accounts, but have no doubts, you'll find them adorable.
This is an estate agency selling high-class houses in England. If you like flawlessly decorated ancient homes, perfect lawns, and a spirit of gone epochs, have a look.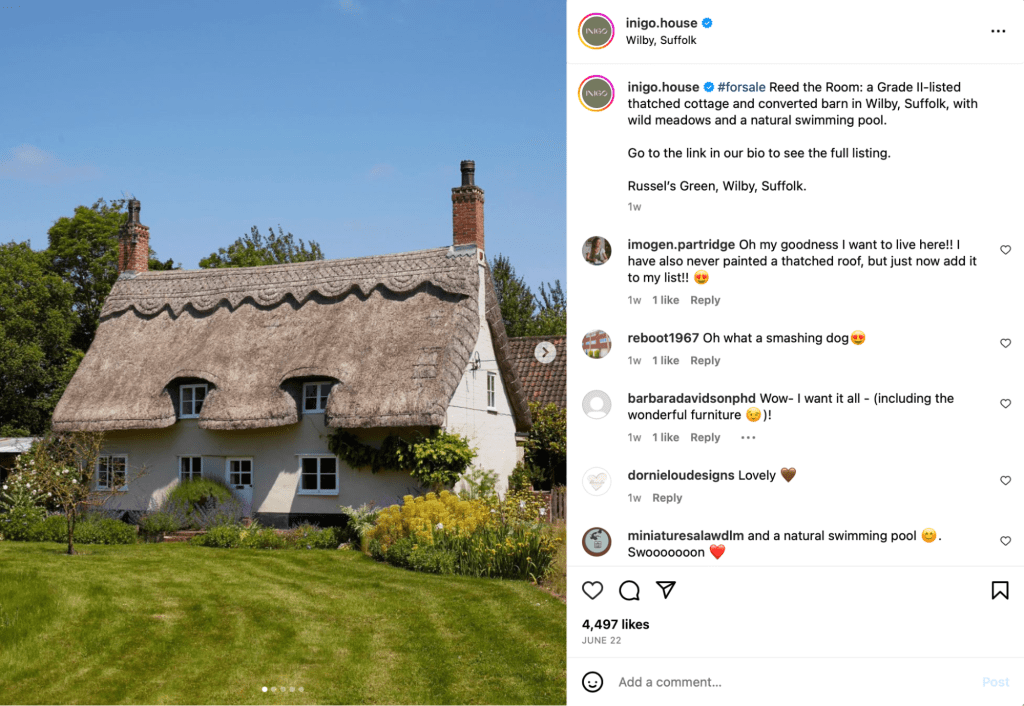 If the kitchen is the heart of a home, this is one of the most heart-felt Ig accounts. You'll find yourself scrolling through tons of exquisite, mind-blowing images of real kitchens.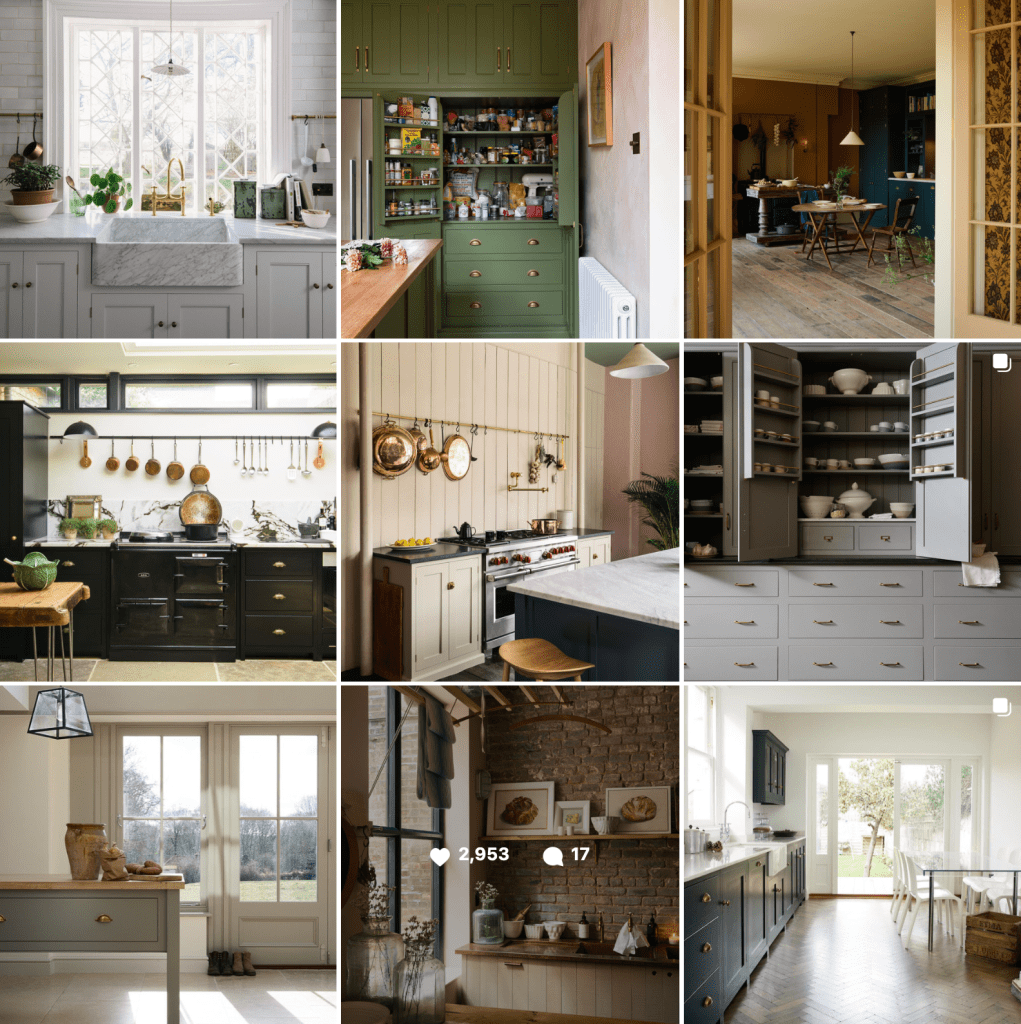 This is a rich selection of DIYs from all over the world — enjoy the diversity of ideas and follow the users who you like best.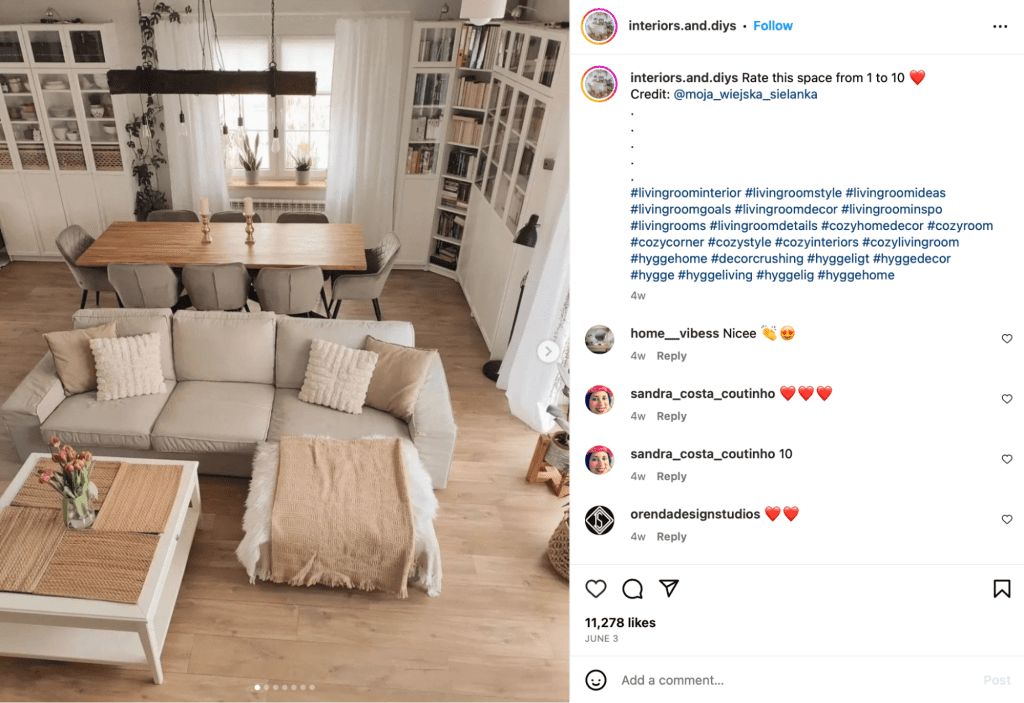 Home Design Hashtags 
We mentioned a hashtag generator for Instagram in the beginning of this blog post for a reason. Our home décor blog searching journey would have been way more difficult if it were not for hashtags. Instagrammers add tags to their posts to make them findable. To get what you need, you just need to use the right ones when searching on the platform. 
That said, we do understand that thinking of suitable hashtags for efficient search can be tiresome. The good news is you don't need to do it yourself — here's the tool by Inflact. Their AI-powered hashtag generator will deliver you the most popular tags for a specific topic in seconds. You just need to type in a keyword such as 'interior design' or 'living room'
The smart tool analyzes a huge dataset of hashtags used by real Instagrammers and selects the most relevant for your query. 
That's not all. On their website, they provide sets of tags categorized by 99 topics, design included. Want to continue looking for inspiring DIY home decoration accounts? Then
see relevant options and go for it!